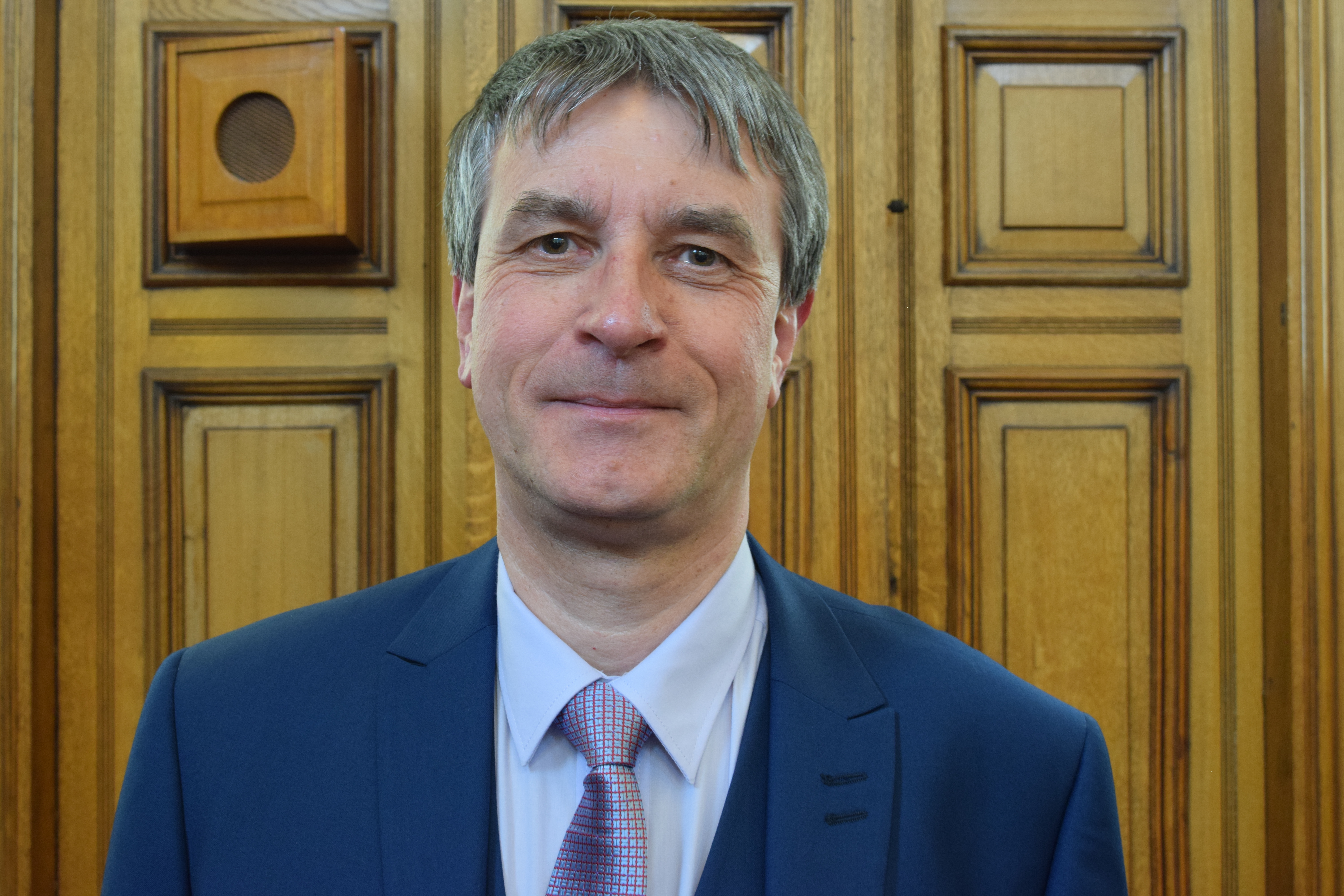 Full Council: Leader's speech
Council leader Philip Jackson congratulated North East Lincolnshire Council's workforce for maintaining key public services through the pandemic.
He made the comment at tonight's full council meeting – the first in five months. Some councillors attended at Grimsby Town Hall, with others attending by video call. It was broadcast virtually on the council's website.
Councillor Jackson outlined how the response to Covid-19 has been a "major area of focus in recent weeks".
"It is of great credit to workforce that key public services have been maintained throughout in contrast to some other local authorities," he said in his Leader's Report. "Flexibility in the way they do their jobs, agile working, use of IT, undertaking different roles, working from home, innovation. We need to build on this.
"The voluntary and community sector has played a huge part in in supporting the response to the pandemic, and we must build on the strength of this sector.
"Work with care homes on infection control, local shielding arrangements, administration of business support grants and general support for the most vulnerable show how effective and agile our place-based arrangements and relationships are."
On the topic of business support grants from the Government, the report said: "In North East Lincolnshire, we've paid out £30.6-million through the Small Business and Retail, Leisure and Hospitality schemes to a total of 2,635 businesses, and a further £1.6-million in Discretionary Grants to 154 businesses. Thank you to the officer team who so effectively distributed this life-saving Government cash to our local business sector.  Thanks to elected members too for all you've done in your wards and in the community. 
"As we start to focus on recovery, we must guard against complacency and strike right balance between supporting local economic recovery and managing the continuing public health risk. Thank you to the Safe Reopening Group (multi-disciplinary group of officers) who devised and advised on schemes to make the resort of Cleethorpes, our high streets and other businesses Covid-safe, and facilitated reopening.
"Cabinet has approved our Outbreak Management Plan which enables us to support business, communities, schools and so on, and focus on prevention and suppression of the virus. Autumn and winter will be a challenge – we are fully engaged with NHS and Local Resilience Forum colleagues on planning, local engagement and risk management."
Councillor Jackson outlined financial challenges for the council – extra costs and reduced income – and welcomed additional Government support, but said further funding and flexibilities in the medium term will be needed.
"There is a huge amount going on, in spite of Covid," he said. "The Onside Youth Zone planning application (West Haven Maltings) went live this week, and the Future High Streets Fund application for up to £25-million of Government grant monies was submitted today.
"A recent meeting of Greater Grimsby Board was very supportive. Engagement with the Government continues to be constructive. We are working with the board and our two Conservative MPs to ensure North East Lincolnshire, and Grimsby in particular, maintains a high profile in Westminster. We have a government still clearly committed to 'levelling-up'."
Councillor Jackson highlighted a public consultation for the Stronger Towns Fund masterplan and investment plan: £25-million of Government grant money ringfenced for Grimsby subject to robust business plans. There will be a submission later this year.
He also outlined the St. James Square and Garth Lane public realm schemes, the approval of the Velocys planning application, a ground-breaking industrial development, and the relocation of ORE Catapult to Grimsby, supporting the offshore wind sector. Construction started on the Myenergi development as part of the South Humber Industrial Investment Programme, he added, all underlining the fact that Grimsby is "starting to motor". "We now have cranes in the sky!" he said. "All essential in spearheading economic recovery."
In Cleethorpes, he said, largely Government grant funded public realm works in Sea View Street, High Street and Alexandra Road are coming to an end, which have been able to accelerate during the resort closure. Regeneration work in Sea Road is in progress.
'The current administration has found a way to make public toilets in Cleethorpes free of charge again within existing budgets while still maintaining improved quality – vital for tourism and the reopening of the resort," he added, welcoming this week's announcement about potential new investment in the former Pleasure Island site.
Councillor Jackson put the spotlight on the progress made with other major projects in the area too: Tollbar roundabout and the Littlecoates Road/Cambridge Road roundabout (both with money from the Lincolnshire LEP); the first two phases of the A18 upgrade (with a Government grant), which took less time and finished ahead of schedule; £1-million of much-needed investment in CCTV across the borough; the new, innovative Empty Properties Strategy; and new recycling bins being introduced ahead of schedule to replace unpopular and inefficient three-box system. "This is not an exhaustive list but we continue to meet manifesto commitments from May last year," he told the chamber.
Regarding Children's Services, Councillor Jackson explained that major steps forward had been taken in the last six months across the areas of improvement identified by Ofsted and the Department For Education, and he praised all staff within the service. "It is important that progress is sustained, embedded and lessons learned, and that additional funding provided is used to transform and improve the service while reducing costs in the medium to long-term," he said.
He also spoke about the Greater Lincolnshire Devolution Deal. Councillor Jackson said: "This council strongly supported the 2016 deal which didn't proceed for several reasons. The Government has made it very clear, repeatedly, that the autumn White Paper on devolution and local recovery will specify Mayoral Combined Authorities as the preferred devolution model if significant powers and funding are to be devolved to local areas. The Government is also making it clear that local government reorganisation is the first step towards any devolution deal in two-tier areas.
"Greater Lincolnshire discussions have started but are at an early stage. Clearly, Full Council will have an important part to play in any options or decisions that may come forward for consideration. Continuing collaboration around the Humber is key in any event and is a government expectation. I have emphasised its importance and my support for it every time I've made a statement. Robust collaboration is essential across key business sectors, including freeports, renewables and de-carbonisation, and unitary leaders and the two LEPs are actively involved in discussions to develop a mechanism.
"The Government's LEP review required us to make a choice as to which LEP we should be in. Membership of the Greater Lincolnshire LEP is this administration's preferred focus and clearly aligns with the potential direction of devolution.  However, I stress again the importance of ongoing collaboration around the Humber where it is of mutual benefit. We remain a member of both LEPs until the necessary transition agreement is finalised."
In summary, Councillor Jackson reflected on a busy five months since the last full council meeting, keeping communities safe in the face of Covid-19.
"There has been a lot of other activity focussed on moving the borough's economy forward and meeting our manifesto commitments," he said.